We are very busy in the shop, and since there are only two of us we frequently can't get to the phone if we have our hands full. We do check our email inbox frequently, so the fastest way to contact us is to send an email:
(Or use the contact form below)
We are in the shop Monday through Friday, 8 AM to 5 PM Eastern time. We will get back to you right away!
Also, please note, we are away at trade shows quite often but when we are, we strive to return all emails the same day.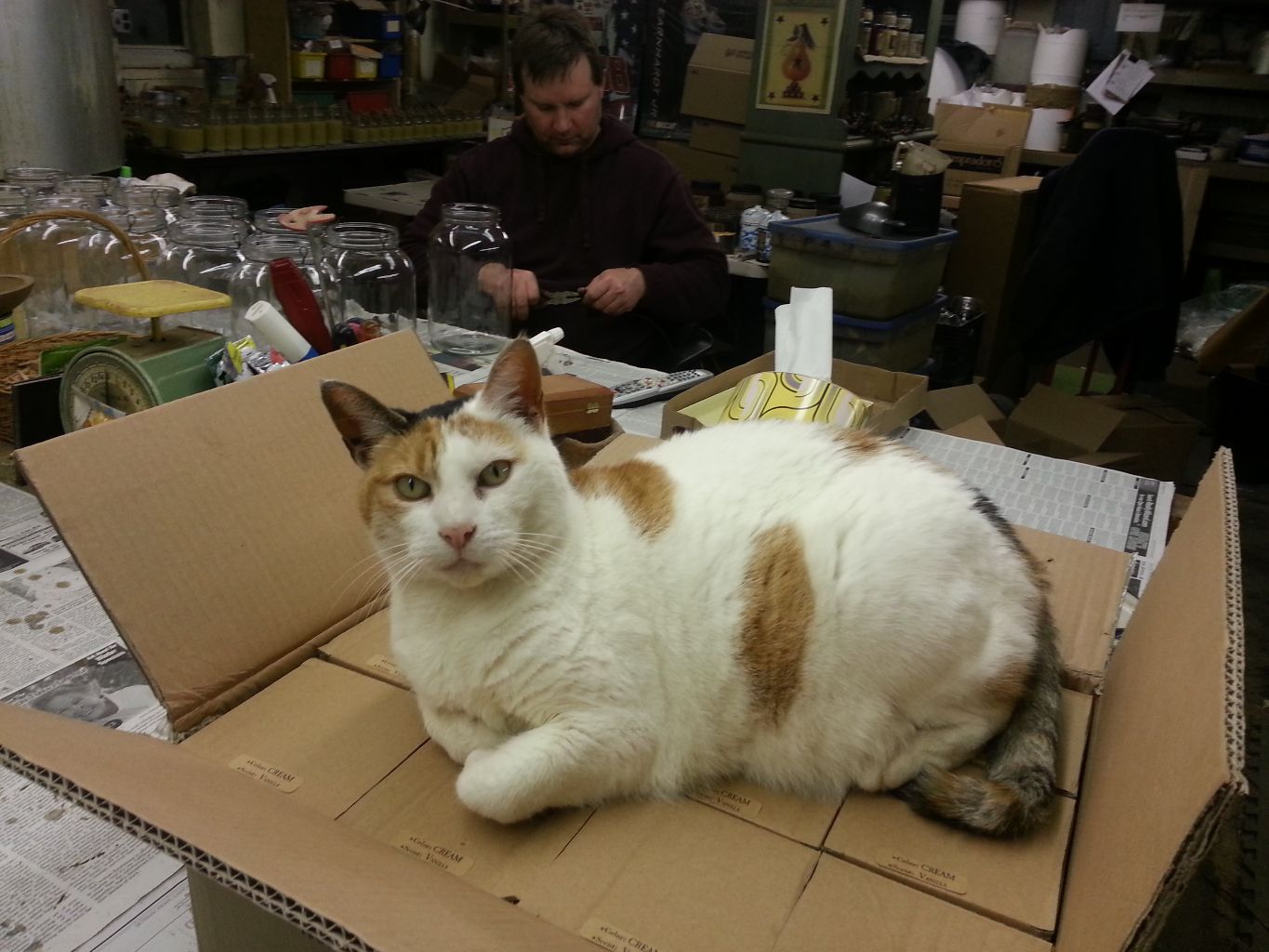 Peaches, the shop cat, isn't much help with customers (unless you come bearing treats), but is a great supervisor.